Is Cross-Updating Your Various Social Media Accounts A Good Idea?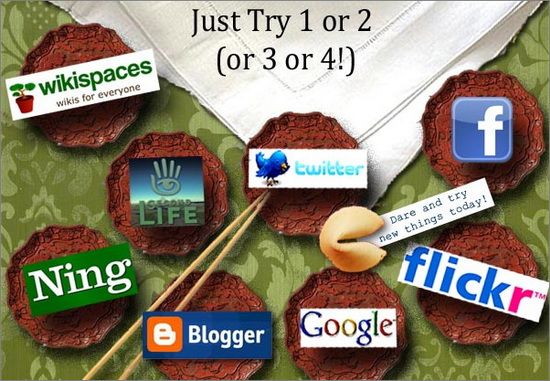 Speaking from personal experience, it can be difficult to keep all of your social media profiles updated. There are some friends of mine that have an almost unnatural ability to keep up, both socially and professionally. But I have never been one of the born networkers that they appear to be.
Usually I will use a single website for awhile before dropping it and moving to the next, then dropping that and going to the next. Eventually I circle my way through my profiles to ensure at least one week per month of posting regularly on each one. But this wasn't the best way to manage things, especially when it came to my professional profiles that should have been maintained and up to date.
I got around this by linking up all of my professional profiles and cross updating them. As it turns out, this was not a clever idea. In fact, it was a bit of a damaging one that required even more attention to undo the harm than if I had just put the small work in daily with each account.
This got me thinking about the effects of cross updating for other people, both in a personal and professional context. Did others find the decision as tumultuous as I did? Or was it just another case of me showing my natural awkwardness with social media?
Doing a little digging and speaking to others who had tried the same tactic, I found a mixed set of reviews. Many of them found it to be less successful than they had hoped, and a few found that it was an unmitigated disaster. While a fair amount of others still swear by it and say that they would never go back.
So the question is: is cross updating your various social media accounts a good idea?
The Networks
You may be wondering what sites it is that I linked together. I used a social media dashboard to sync Facebook, Twitter, LinkedIn, Google+ and Myspace (yes, I still have one of those..shut up). But I also managed WordPress, Pinterest and Foursquare.
At first, I was incredibly pleased with the result. Scheduling posts was an easy way to get several days of updates out of the way at once, and being able to cross post put out information at the blink of any eye without customizing or copy pasting to each one. Awesome!
The Problem
My main issue with this method started when I realized that all social media accounts are not created equal. The content I was providing didn't work on all of them. Sometimes the tone would be incorrect for the audience I knew that network had gathered. Other times it just didn't look right; certain status messages on Facebook, for example, don't work as well on Twitter.
The biggest problem was that on both LinkedIn and Google+, I had very specific target groups that were different from those on other sites. Usually I would post different content and updates to those circles, such as direct professional to professional networking on LinkedIn, and a select demographic on Google+.
Suddenly, cross updating didn't seem like such a good idea.
The Real Disasters
Luckily, my experience with finding out cross updating wasn't for me was not a particularly embarrassing or harmful one. I had a couple of days where I ended up using ineffectual marketing techniques, but no more so than I was before with my sketchy posting.
Other people have experienced far worse. Such as one friend of my sister, who accidentally cross posted scantily clad holiday photos of her drunk to a semi-professional account. Or another person I know, who wrote a racy update on a more private Facebook account, which then posted to her Twitter where her family and church congregation had followed her.
The Conclusion
Stories like the one above are a dime a dozen, though for me they don't really apply. So even if you know that embarrassing encounters like them won't happen to you, you might still find that you are like me and do not like cross posting.
One thing that the experience taught me is the importance of tailoring and cultivating each response for each site. There is just no other way to effectively use social media. It is a mistake I won't be making again.
Featured images: